The giveaway is now over. Since all participants commented in French I invite you to read the French version of this post for the winner announcement.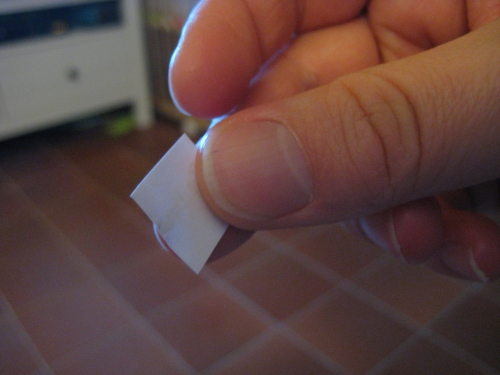 It was fun to read all comments and see what people like and what they would make with those prints. There are definitely some favorites. The winners, with 6 mentions, are "Fleurs d'été"  (the red one having 3 mentions) and "Dot Power" (with 3 mentions of the purple version). Then there are "Ecorce" in purple and "Pois perdus" (3 in blue, 1 in pink) with 4 mentions each. I think the blue "Pois perdus" was the most ordered motif during the jersey sale. Then "Jungle" was mentioned 3 times. And with 2 mentions we have "Indian summer", "Pétales de cerisier", "Tulipe", "Flower power" and "Pois fleuris". There were also diferent fabrics of the "Arlequin" series. As to what you'd do with them, as could be expected you talked about dresses and skirts, sometimes retro inspired A-line shaped, blouses and tops (the Datura pattern by Deer and Doe being considered by 2 commenters) but also about bags (3 times) or cushions (2 times). And of course you talked a lot about swimsuits, which is not suprising considering the current sale. You seem to like the Soma pattern from Papercut, which was released not long ago and is totally cute, so I definitely understand (did you see Lauren's versions? You definitely have to!). I'd love to make a swimsuit but it won't be for this year, I won't have enough time sadly… If you want to read everyone's suggestions I suggest you go read the comments directly. As for me, here are the motifs I ordered during the jersey sale, the two on the right to make matching tops for my skirt and the Dot Power in purple just because:

On a more personal note I hope you all had a nice week-end. It was a three days week-end for us here, and I really enjoyed it: we had a sewing party with some friends, it was wonderful! During one and a half day all we did was sew, eat (lots of yummy food) and chat together. There were 5 of us in total, plus my friend's father since it was at her parents house. It was the first time I did something like this, we had a blast and are totally planning to do it again! As a result I will have a few things to share with you soon.
Here is a small teaser…