A few details about how I designed my outfit, chose the color palette and found my fabrics. The full post is only available in French at the moment (you can go read it), but here are a few pictures.
The picture that inspired my silhouette: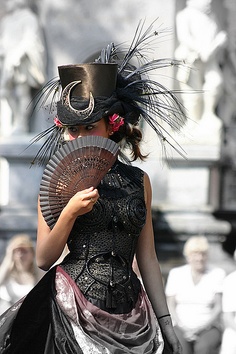 You can see here how it clearly inspired my first draft (on the left). On the right I made a few changes, among wich the length of the "apron" of the overskirt at the front. I realized I liked them better when they are a litlte longer (to be less like an apron and more like an overskirt).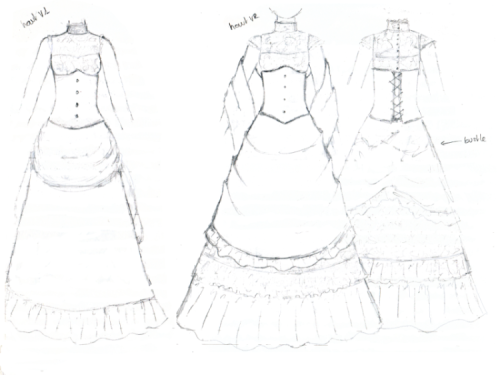 A few keywords to summarize the styles that inspired me: tartan, victorian, Belle Epoque, steampunk.
Another picture that made a strong impression on me, because of the general feeling and the colors, it seemed to match perfectly what I wanted to get (from Urban Threads):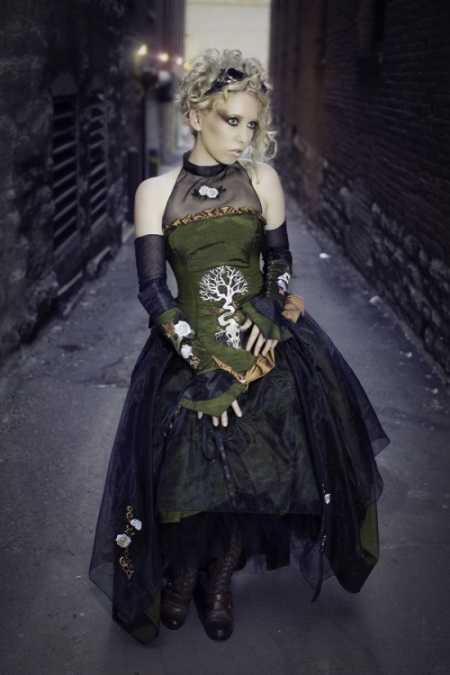 Autumn color palettes: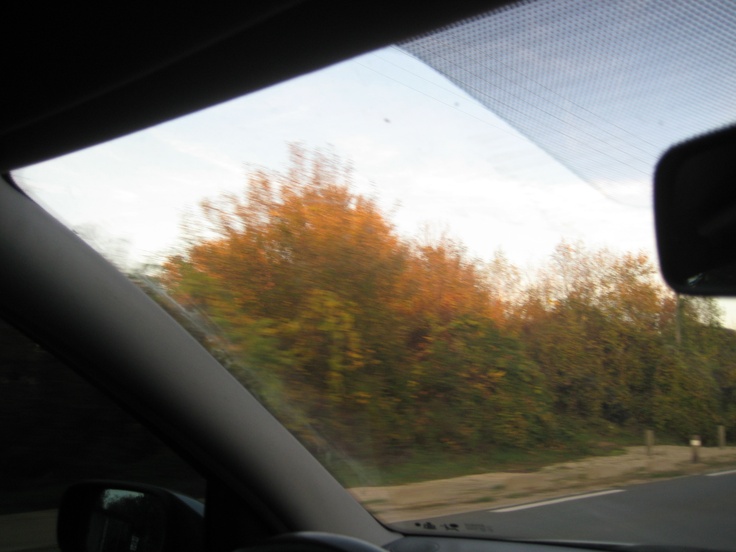 Fabric samples from the corset maker's stock and choosing the check fabric. I had to order many tartan/check fabric swatches online because it was impossible to find a nice one in autumn tints in Paris. I hesitated between the green one and the brick colored one in the second picture, but the green one seemed to match the other fabrics better and tie everything together.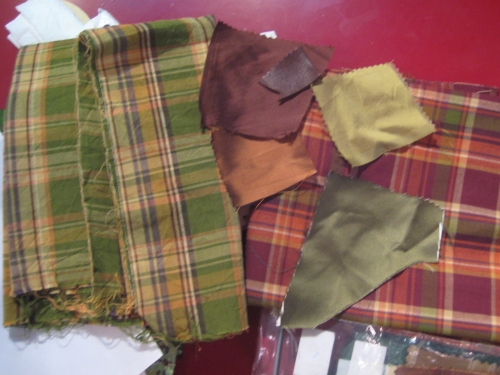 PS: today it's two years since I wore this outfit for the big day.