No jewellry yet, I'm sorry, but the past days it has been too dark to be able to make nice pictures of it and show you. And since it's quite late and I can't check and resize the new book releases pictures right now, you will get a little post filled with cuteness.
The other day I checked the French Ikea website. I don't exactly know why, but since I was a little girl I liked Ikea very much. There was one not very far from where we lived, and we went there regularly, to go look for a piece of furniture, eat meatballs with cranberries or simply check the latest stuff they had. Here is a small selection of items I'd like to get if I had a home to furnish.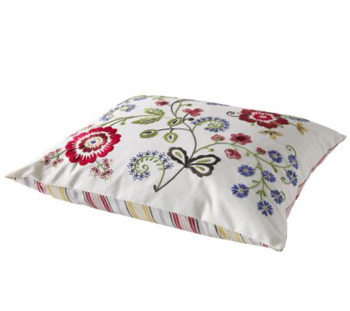 I love that kind of cushions! Or rather, I loooove cushions and I love that kind of design they have there. You can find the same kind on the lampshade bellow (both pictures are of the same object).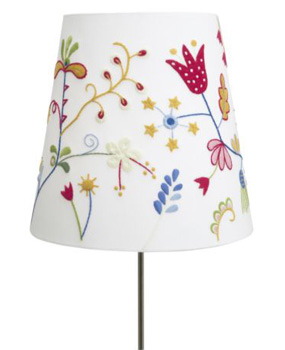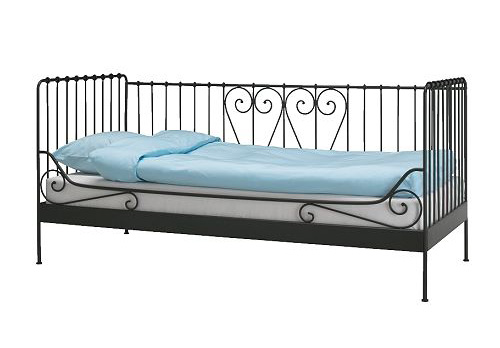 I've been dreaming of this for years! I really hope they will keep selling it for some more time, until we have a room to put it into. I'd transform it into a cosy sofa for lazy days, topped by a nice quilt and lots of comfy cushions! How does that sound?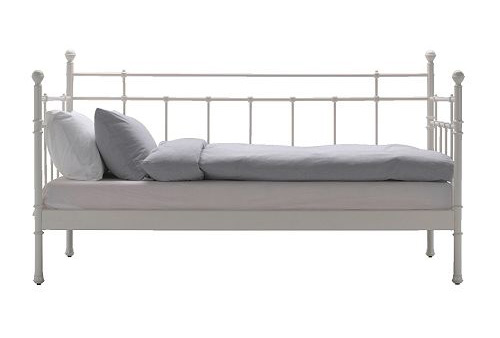 This one isn't as nice as the previous one (even if it's white, it's a little too square, not soft enough), but it's still cute and could perhaps be considered as a subsitute.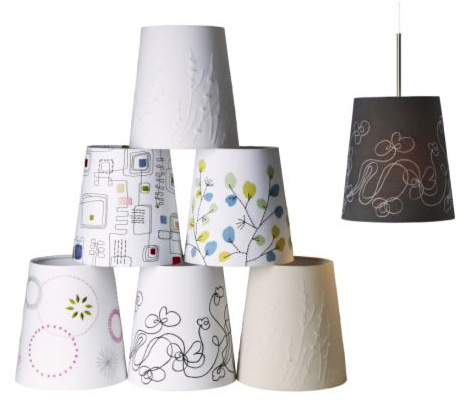 This is only there for the lampshade at the bottom left corner, with the circles. So cute and fresh!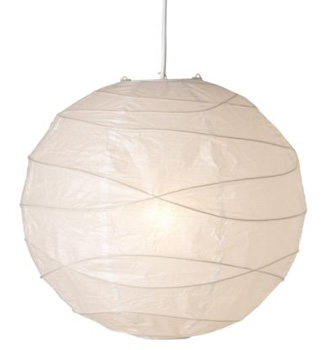 When I was little I wanted one of those so badly, but never got any. I really like them.
A simple but nice little table.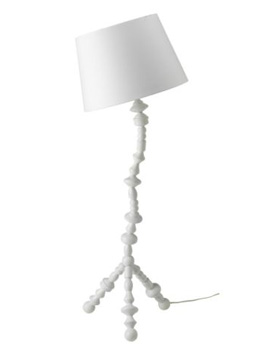 A strange and funny lamp.
And you, which interior brands do you like? What kind of furniture or decorating objects would you like to fill your house with?